Short Shorts Film Festival & Asia (SSFF & ASIA), one of Asia's largest international short film festivals accredited by the Academy Awards® is pleased to announce the 8th Book Shorts Award winner selected for the short stories project.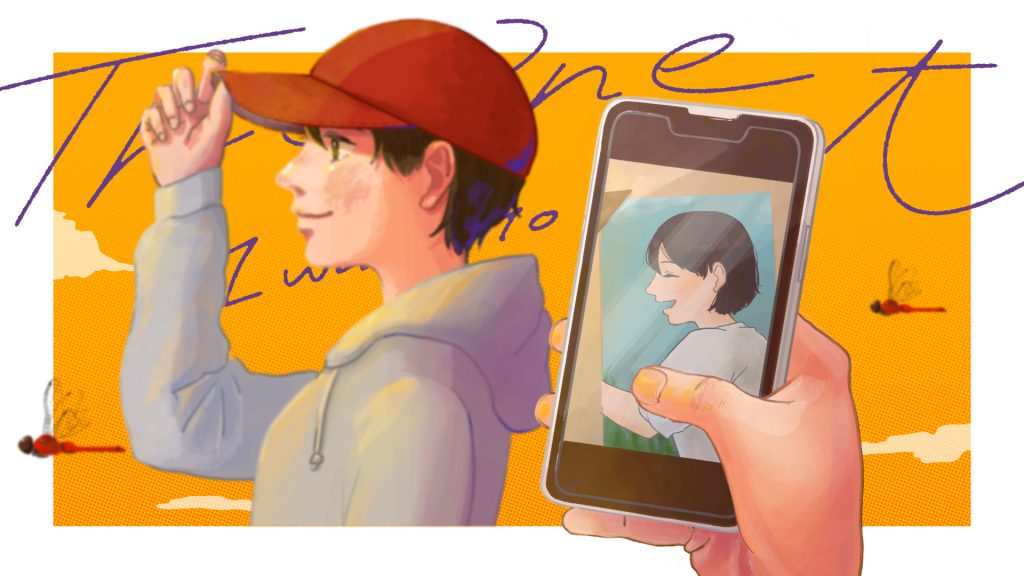 This award is held as part of the 2021 Japan Expo sponsored "Stories from Around Japan" project.
While maintaining the themes of the previous Book Shorts Award, we especially collected 1,067 submissions for "stories from various regions of Japan".
 The winner, "The one I want to meet" by Moe Haruno, is a short story based on the children's song "Akatonbo" (Red Dragonfly). Based on a melody and lyrics that many people in Japan have heard before, the story depicts the relationship between the main character, and a neighborhood sister, a woman he met once, and their grandmother.
Inspired by a phrase in the song, this story talks about the person that we wish to see again or regret not seeing them enough. Those people are often a bitter memory that causes pain but we are often encouraged by their presence. "The one I want to meet" carefully depicts the sense of loss that the protagonist feels, while at the same time showing how his encounter with a certain woman leads to a positive change in his life.

 
ーーーーー

 On the train, Akane notices a woman, fast asleep, who resembles a girl he used to know. When the woman (whose name is Ryoko Muramatsu) mentions she is on her way to meet the one she loves, Akane is intrigued and anticipates a moving reunion, but when he decides to go along with her, he is greeted by a scene he did not expect.

 
 This random chick was asleep.
 To be more specific, she was asleep on the long bench of the train, taking up three seats. It was a shame that even though her bottom occupied a single seat, she hadn't been able to stay upright and her upper body had collapsed across another two.
 I looked around and then sat down in one of the free seats next to her. She was young, but didn't seem to be a university student like me, so probably mid-twenties. Bleached to a coppery hue, her pixie-cut locks peeked out from under a scarlet baseball cap.
 Listening to her regular, sleeping breaths, I stared at the photo on my phone again. Apparently it had been taken at high school graduation. The smiling eyes of the sailor-suited schoolgirl in the photo seemed familiar, but still I couldn't help feeling like she was a stranger.
 I sat in a trance, swaying with the train's movement, until my station was announced. Finally I tore my eyes away from my phone and shifted to rise from my seat.
"Sorry, could I borrow some money?"
 I caught my breath when I saw the face of the woman beside me who'd spoken. Creased with sleep under the red cap, her vulnerable, unguarded features looked just like those of the schoolgirl in the photo I'd been staring at. I didn't know how to make sense of it.
 The train was pulling in to the station. When I stood up, she did too, saying, "This is my stop."
 She nodded apologetically to the other passengers. "Oops, I didn't mean to hog all the seats. Anyway, let's get off." She cut her eyes toward the open door.

 To sum up, this was her story: she'd tapped in with a mobile app to board the train, but then her battery ran out. When she realised she'd also left her bag behind, with her wallet in it, she panicked and asked the nearest decent-looking person (me) for help.
 I should probably have recommended that she talk to the station staff. But by this point I felt obliged to help, and I found myself asking, "How much are you short?"

 Her name was Ryoko Muramatsu. She entered her contact details into my phone, and then I wrote mine on a piece of paper and handed it to her, which she solemnly accepted and bowed. "Thank you so much, Akane."
It had been so long since anyone outside my family had called me by my first name—maybe not since primary school.